In the afternoon of the 4th of May, the Guangzhou T-Hero International Innovation and Entrepreneurship Competition started in the conference room of Marina Bay Sands during the 2017 Innovfest Unbound.
Dr. Liu Baochun, Director General of Foreign Affairs Office of Guangzhou Municipal People's Government, and Mr. Kelvin Tan, Head of Business Development at Smart Systems Institute of NUS, attended the ceremony. Mr. Zhan Decun, the Deputy Director General of Guangzhou Science Technology & Innovation Commission and Ooi Beng Chin, the director of Smart Systems Institute of NUS gave welcome speeches.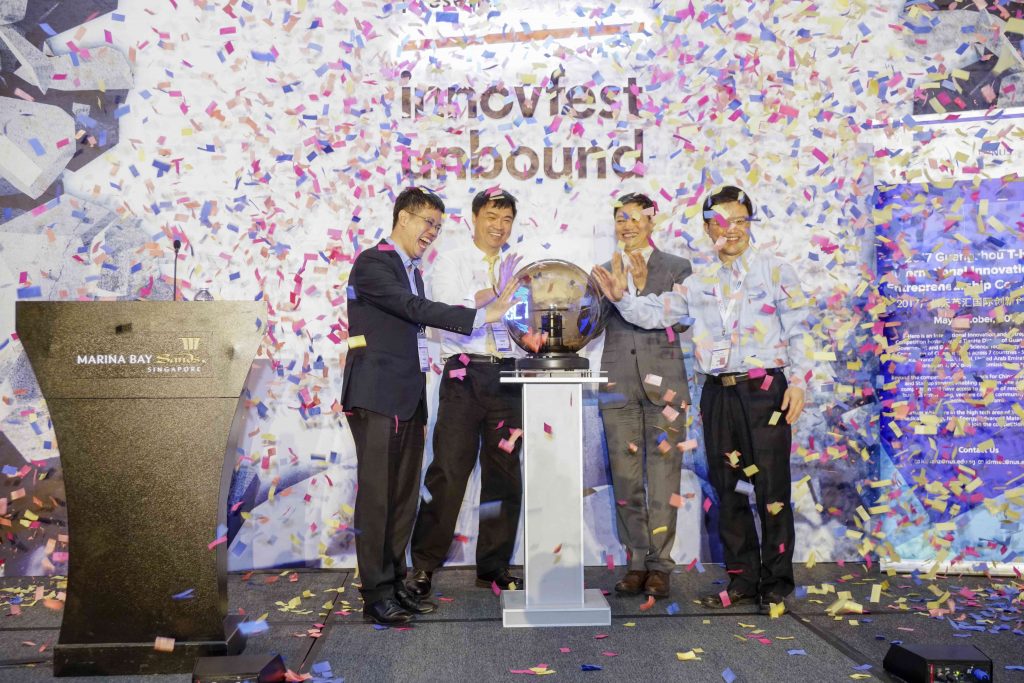 After the competition started at Tianhe, Guangzhou on 26th April 2017, the launch ceremony of Singapore T-Hero marks the start of a series of the announcement on the overseas selections and finals of T-Hero. Its goal is to publicize the global competition and attract outstandingly innovative projects and talents from Singapore to participate in this special initiative with Tianhe, Guangzhou.
The Director of Smart Systems Institute (SSI) of National University of Singapore (NUS), Distinguished Professor Ooi Beng Chin said, "T-Hero Singapore marks the start between SSI of NUS and Tianhe, Guangzhou, laying a foundation for our further collaborations in technological innovation, spin-offs and incubation activities. We look forward to a cooperation with Guangzhou partners in science and technology and help all of us achieve innovation that will bring benefits to the communities and industries".
The competition is international in nature and commits to attracting domestic and foreign high-quality innovative business ideas. After the first trial set-up of the overseas division in Korea in 2016, the Organizing Committee of this competition decided to make the 2017 version an international one. It will be held in 9 new places around the world: Silicon Valley of America, Tel Aviv of Israel, Singapore, Paris of France, UK, Toronto of Canada, Dubai of United Arab Emirates, Macau, Hong Kong and Taiwan. Concurrently, new T-Hero divisions will be established in Beijing, Shanghai, Shenzhen, and other major cities in China.
The links below supply more information about T-Hero:
Introduction video of T-Hero   Promo Video of T-Hero
The videos for 2016 teams: Video for Start-ups; Video for Enterprises