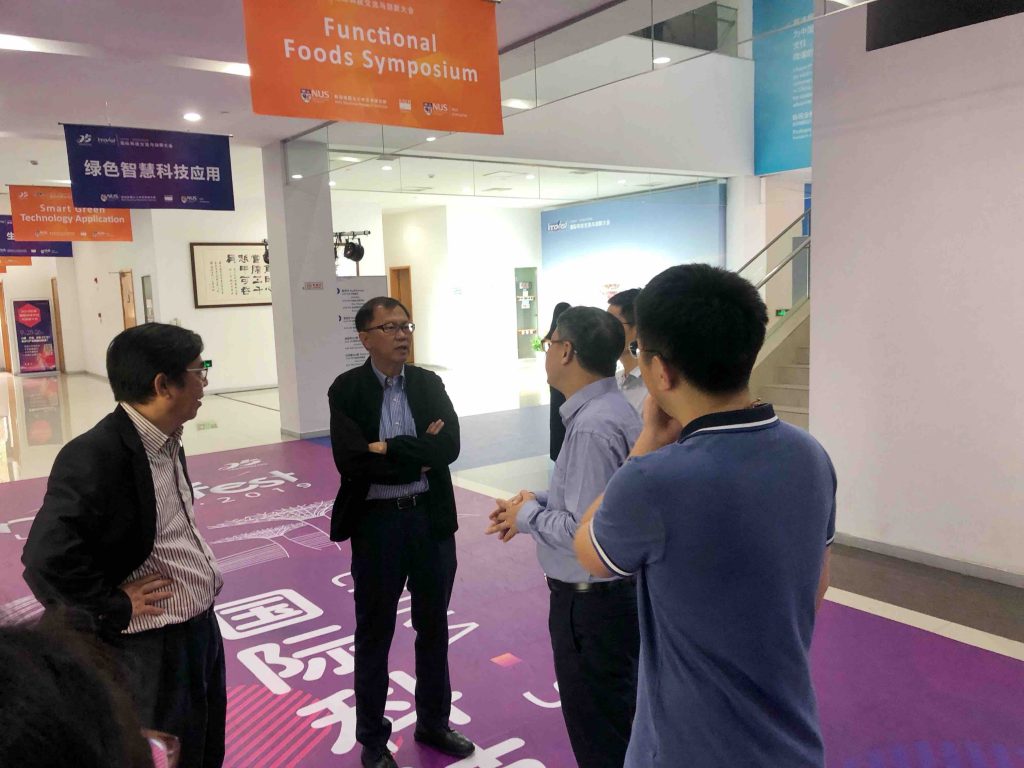 On 25& 26 September, Innovfest Suzhou 2019 had networking events, investor panel and focused sessions that include Modern Aging, Smart & Green Technology Application, Ecological Restoration and Sino-Singapore Entrepreneur Forum, covering digital medical, medical care, Internet of Things, artificial intelligence, intelligent manufacturing, green energy, pollution control and other scientific and technological fields.
NUS Artificial Intelligence Innovation and Commercialisation Centre (NUSSZAI) under SSI joined this event. In the Smart & Green Technology Application Sub-forum, we invited Lin Qian, the Senior Research Fellow from School of Computing, National University of Singapore to introduce Forkbase, an efficient storage engine for blockchain and forkable applications. Sun Hui, the CEO of a start-up called Suzhou QizhiData under our incubator shared their cooperation with our AI center and the industrial application of deep learning.
On 26 September, the Senior Deputy President & Provost of the National University of Singapore, Ho, Teck Hua visit our AI Center to know more about our current work at Suzhou.